ELLARETHA COLEMAN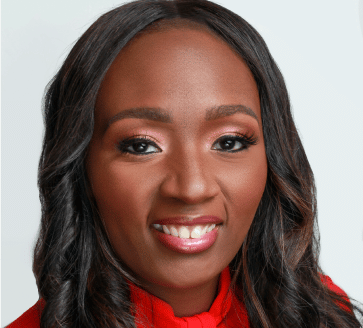 EDUCATION
Ms. Coleman received her Bachelor of Arts degree from the University of Central Florida and went on to get her Juris Doctor from Howard University School of Law. While attending law school, she was a member of the Charles Hamilton Houston Moot Court Team, which helped her to hone her oral advocacy skills.
ASSOCIATIONS
Ms. Coleman is admitted to practice law in both Georgia and Florida. She has experience practicing in both state and federal courts and is admitted to the U.S. District Courts for the Northern and Middle Districts of Georgia. She is a member of the Family Law and Tort & Insurance Law Sections of the Georgia Bar, the Family Law Section of the Georgia Association of Black Women Lawyers, the Georgia Trial Lawyers Association, the Tort, and Insurance Section of the American Bar Association, and the Atlanta Bar.
PRACTICE AREAS
Ellaretha is passionate about helping people through some of the most difficult experiences of their life, which is why she chooses to focus her firm on insurance law and family law. These two practice areas are very personal to her. As a child of divorced parents, Ellaretha is well aware of how a divorce can impact not just the couple but the children as well. She works hard to help parents navigate this difficult time while insulating the children as much as possible.
In addition, while Ellaretha was in law school, her father passed away. While he had planned ahead with life insurance, the insurance company refused to pay out the claim on a technicality. The pain and difficulty of both losing her father and having to fight with an insurance company at the same time helped to motivate her to learn all she could about this area of law.
CONTACT ELLARETHA
If you have a legal issue that you need assistance with, Ellaretha is here to help you every step of the way. To schedule a consultation, please contact us today. We look forward to hearing from you and helping you with all your legal